I had to share with yall some of my favorite "under-the-kitchen-sink" organizational tricks + items! I recently pulled everything out and reorganized the whole thing. Holy cow, I feel so much better! Does anyone else put that space off? I totally have been avoiding it for months now. After I finished, I felt so silly that I have waited so long, because it took me maybe 10 minutes to complete.
*This post does have affiliated links. By you purchasing through these links, I receive a small commission at no extra cost to you. Thank you for keeping this blog going! For more information, please visit our Disclosure + Privacy Policy. 
I completely forgot to add a before picture, but just imagine an ugly, disorganized, baking soda and vinegar bomb went off under my sink. However, I did a little walk-through on my stories on Instagram and created a highlight if you need another visual!
Here's my little go-to checklist for organizing cabinets:
Pull everything out
Clean it super well

I even check my pipes and such while I am down there and make sure everything is still screwed in nice and tight! When I did this, I realized my garbage disposal was almost unhinged–crisis averted!

Organize your junk

Throw away what needs to be tossed, combine any products that you have multiples of if you have a chance, and group items together.

Pull what organizational items you already have at home to help you here, and whatever you need, order from Amazon! (Definitely check this out beforehand).

I was a teacher, so I have a ton of Dollar Tree bins. I wouldn't have chosen green for my house organization, but it's 1) under the sink and 2) free.

My must-haves when organizing (almost any) cabinet:
Here I have added my must-haves and some variations. These items not only make it look pretty and organized but also really help you to make a purposeful space for your items. 
These Lazy Susans are my favorite! In my opinion, these are a huge must-have for any organizational project. The 12 inch size is perfect, but if you need smaller, you can snag a two pack of 9 inch Lazy Susans for cheap!
Shelf liners are always aesthetically pleasing and help keep things clean!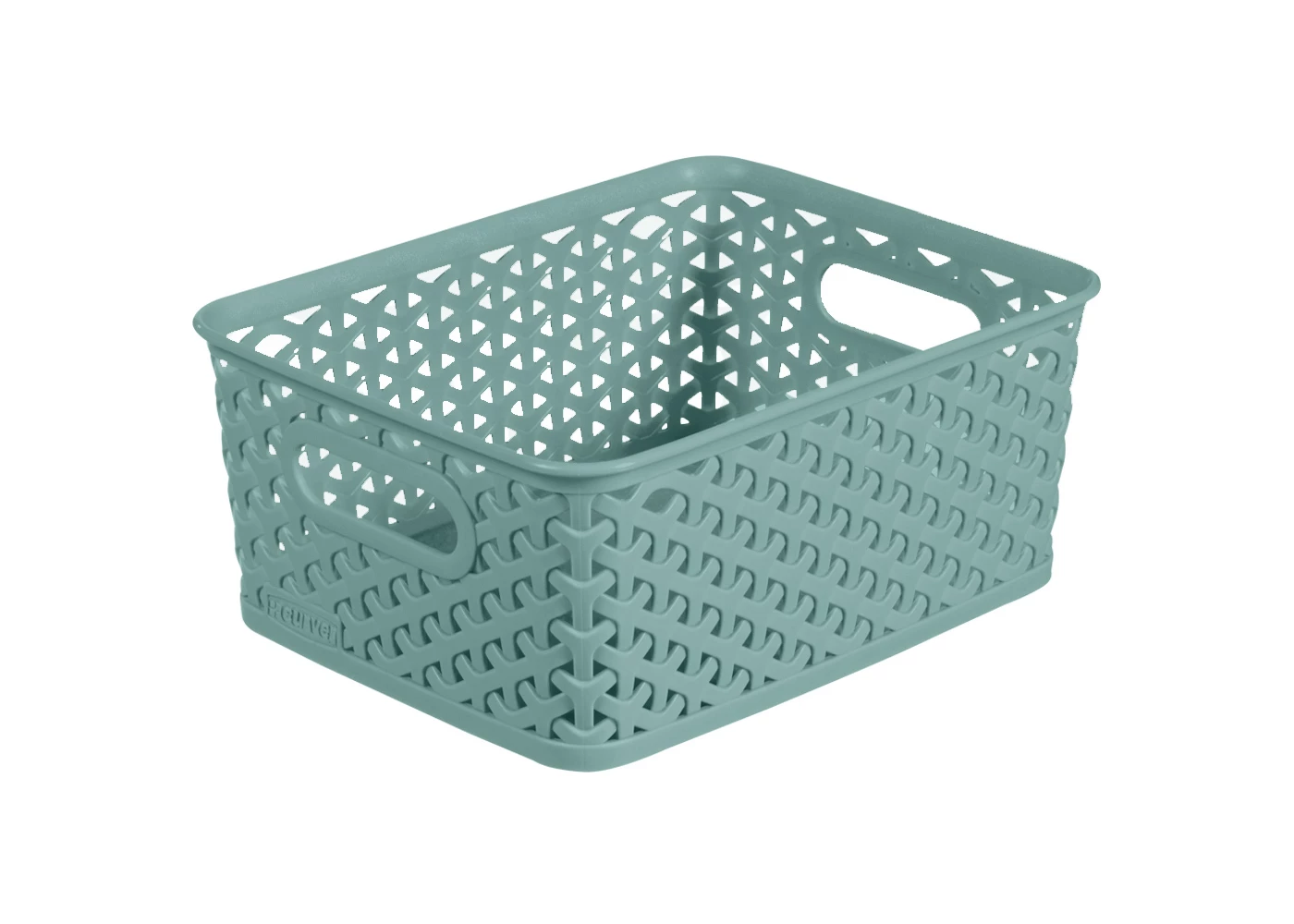 Can you really be organized if you don't have baskets?! Mine in the photos came from Dollar Tree originally, then stayed in my classroom for a few years! They were free to use for this project, but if I didn't have those, I definitely would've snagged these from Target! Tip: for bathroom and kitchen cabinets, go for the plastic bins and baskets. They are way easier to clean up if you have a product spill.
Happy Organizing!
Let's stay connected!
If you aren't already my friend, feel free to add me on Instagram and Pinterest where I share more on home decor, house tips, food, and encouragement!